Don't Do Everything At Once: Making The Huge Sustainability Task Manageable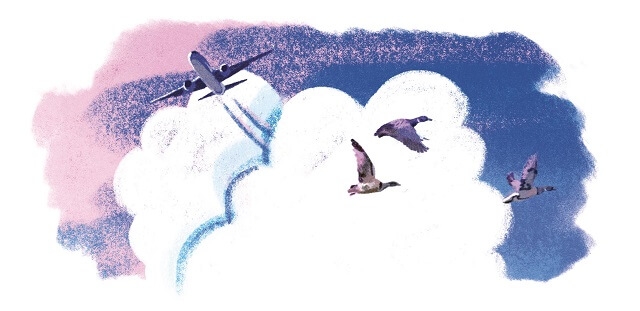 Behind ESG goals lies a huge scope of issues. The amount of work involved in implementing ongoing improvements in sustainability is so vast that it delays (and for some even paralyzes) the process. The authors, associated with Valcon, recommend a pragmatic approach: start with what slows down progress and split up the enormous task into parts.
Journalists from the investigative journalism platform Follow the Money recently revealed that South Pole, an agency which assists large companies with developing and implementing emission reduction programs, made significant mistakes. This effectively undercut the climate performance of hundreds of companies, including Gucci, Volkswagen and Greenchoice. The example shows to what extent creating transparency in terms of sustainability goals is still in its infancy. Sustainability starts with transparency, but it is precisely here where it also easilyy goes wrong.
Increasing demands
Reporting on sustainability performance is of course not the goal in itself, but transparent reporting is an important condition to successfully implementing continuous improvements in sustainability. Without insight into sources, effects and dependencies within chains, the adjustments needed and who in the organization should take the responsibility for it, cannot be clear. Without insight, it becomes difficult to ask the right questions and make progress in the field of ESG policy.
Various stakeholders are increasingly making demands on just this - they are critical of your license to operate. Consumers expect substantiated and reliable sustainability claims, employees demand more and more from their employers, and shareholders and investors (such as PE funds and banks) to a growing extent eschew organizations where the contribution to sustainability is too small or unclear. In addition, banks will increasingly be expected to take over the enforcement role of government regulation.

Between ideal and rapportage
Currently, regulation is the main driver for companies to get started with sustainability goals. The European Union is setting increasingly stringent requirements for companies to account for their social and environmental impact across the value chain, and for banks to monitor this. The Dutch corporate governance code is constantly evolving in this area too: integrated reporting is becoming the standard, and long-term value creation is taking center stage. Pauline van der Meer Mohr, in a previous edition of Management Scope (#2-2022), said about this: 'Uniform reporting standards for sustainability criteria are currently being worked on. (...) My contention is: if you are going to wait until it is law, then you are richly late. It's better to start thinking now about what is coming your way.' Transparent performance should be top of mind.
Fortunately, most large companies already started reporting, or are in the process of addressing ESG reporting. But between creating strategies for sustainability (why to become more sustainable, what are the goals and what needs to be done to achieve them) and getting insight into your performance, sits a considerable distance.

A puzzle with missing pieces
As far as we are concerned, the biggest challenge is the lack of insight into long, compound and complex chains. Companies have not always mapped their chains exhaustively and chain partners themselves do not yet have their emissions data in order. As a result, striving for transparency resembles a puzzle with most of the pieces missing. Not all companies have the same level of maturity when it comes to implementation. Following on understanding chains come all the questions about how to approach sustainability. How do we reduce emissions, how do we ensure cleaner wastewater? Is it really enough to reduce the damage we do - or do we perhaps need to more fundamentally question the way we work? Thousands of companies are working on innovation and technology to deal with the technical implementation of sustainability. But for management, it starts with insight: where are we now and how do we move forward? That is the information that must be presented continually - and increasingly detailed - to the outside world and it starts with measurement: assessing what has been done and what was achieved, and it ends with what is stated on invoices, packaging and the annual report.

Complicating factor: lacking standards
Companies are currently also dealing with the fact that standards for determining emissions and other impact factors are lacking or are still being developed, with the result that sustainability policy is at present "complicated". By comparison: the standards to meet for privacy compliance are to a large extent formulated. With privacy, you are ultimately compliant, or not. But that is not how it functions with ESG goals.
One of the practical questions that many companies now face, for example, is making scope 3 emissions transparent – the emissions caused in the chain that precedes production in own company and released with use of the product. Should companies expect of their suppliers to disclose their emissions data on all their invoices? Or can suppliers publish an external database with emissions data? Yet, a tremendous amount of work on standards is currently being done. Our expectation is that within a few years there will be widely supported standards in almost all industry sectors, as an example, the assignment of emission values to building materials. This will reduce problems considerably. And then the real game - making progress - will begin.

Do not get bogged down in planning
Another obstacle is that there is currently still much to be desired about the reliability of ESG reports. The E of environment, the S of social and G of governance are often lumped together in reports, and the factors chosen are often based more on expediency than impact. But even this should not deter companies from pushing forward with ESG policies, especially as in future the bar will continue to be raised rather than lowered.
Yes, behind ESG goals lies a huge scope of issues. Complexity is frequently used as an excuse for not doing something or deferring to do something. We think it is rather the amount of work that leads to delay, and sometimes even paralysis. A pitfall, then also, is to remain bogged down in the planning phase.

A pragmatic approach
Even though a mature sustainability policy should be integrated in nature, we recommend that organizations do not aim to address all problems at once. The risk of such a comprehensive approach is that results do not materialize. Instead, we advocate a pragmatic approach.
In this respect, the Nordics are a good source of inspiration. A shipping company like Mærsk is investing heavily in carbon-neutral shipping, but the steps are incremental: first replace fuels where possible, then create a green supply chain, gradually upgrade the fleet, and so on. The task is huge, but it can be broken down into parts. Organizations in northern Europe also encounter bureaucracy and financial constraints. Yet companies there strongly anticipate upcoming legislation and regulations, and the governments' sustainability ambitions there go beyond European Green Deal targets.
Identify the biggest challenges and tackle them one by one - that is, not simultaneously but one after the other. Determine what is currently slowing down progress? If the most significant problem is making the emissions in your production process transparent, start there. If it is in getting clarity on human rights compliance from subcontractors, start there. Find the right data sets and integrate the data into your data model, processes and technology. The advantage of taking incremental steps is that lessons can be learned over time and it prevents over-investment in solutions which eventually proof to be unsuitable for the future.

Better times will soon arrive
Do also bear in mind: processes have in recent decades mainly been optimized through focusing on time and costs. The same toolbox can be used for improving processes aimed at sustainability; for example, to reduce energy consumption and resource degradation.
For those well underway with getting rid of the teething problems of sustainability, the next challenge is to get to grips with both sustainability policy and transparency obligations. This would enable far-reaching steps beyond what is currently imagined to be within reach. For this reason it is important to see the current struggle with ESG policy as a phase - which we need to get through as soon as possible. Afterwards, we'll have a new era. Ten billion people will soon need a refrigerator and want to move around. How are we going to deal with these expectations wisely?

Essay written by Bianca den Elsen, Managing Partner at Valcon Netherlands & Erik Lind Olsen, Partner and Sustainability Lead at Valcon. This article is published in Management Scope 03 2023.